kimono / graduation ceremony hakama / Tomesode /houmongi / wedding costume / sichigosan / Morning /
montuki hakama / summer yukata rentalTourism: Kawaguchimachi tourism kimono rental Beauty : Beauty salons mooran
KimononoMarumuneTEL +81 555-72-1229 3636 , Funatsu , Fujikawaguchiko-town Minamitsuru-gun Yamanashi-Pre


















Kimono Rental ¥4,000(w/o tax)
Furisode + Hanhaba-obi + Dressing 
or
Men's kimono + Haori-coat+ Dressing
Fujikawaguchiko sightseeing model course
Marumune → (1min on foot) Kawaguchiko station → (About 10min by taxi) Kawaguchi sengen shrine → (About 8min by taxi) Ooishi park → (About 15min by taxi) Kawaguchiko Music Forest Museum, Kawaguchiko Muse Museum, Kawaguchiko Herb Studio...etc
Let's take a commemorative photo with the train and Torii in the background.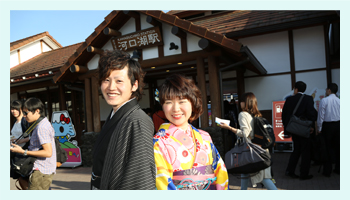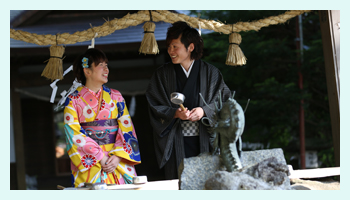 After strolling shrine, let's take a brake at teahouse.
You can take a walk at Ooishi park while seeing Mt.Fuji.♪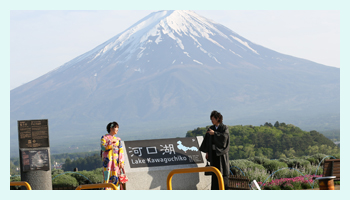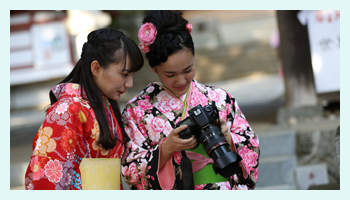 Acamera is the necessityfor travel.No one will be left out of the group photo anymore.Professionals will capture your natural facial expression!Movement is easy because the staff is accampany.♪
Furisode + Obi or Men's kimono + Hakama + Haori-coat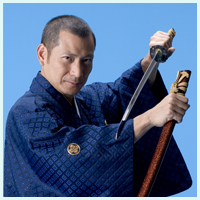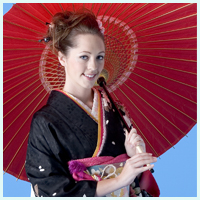 Premium Kimono
Graded up kimono
Please spend a
gorgeous moment.
Fujikyu-Line Kawaguchiko Station

Marumune is right next to the station. 1 min on foot. To the annex Yumenomiyako : 15 min on foot, 5 min by taxi.
Kawaguchiko IC
It takes 5 min to Marumune by car. It takes 3 min to the annex Yumenomiyako by car.
※Free parking is available in each of Marumune and Yumenomiyako.
Kimono no Marumune
TEL +81 555-72-1229
3636 , Funatsu , Fujikawaguchiko-town Minamitsuru-gun , Yamanashi-Pre Open 9:00am 〜17:30pm
Close on Thursday , 1st 2nd wednesday
The annex Yumenomiyako
TEL +81 555-83-2461 2183-2 , Funatsu , Fujikawaguchiko-town Minamitsuru-gun , Yamanashi-Pre Open 9:30am 〜18:00pm Close on Thursday , 1st 2nd wednesday


Kimonono Marumune

Photo studio Yumenomiyako
In a larger map
Kimononomarumu
display